Short bio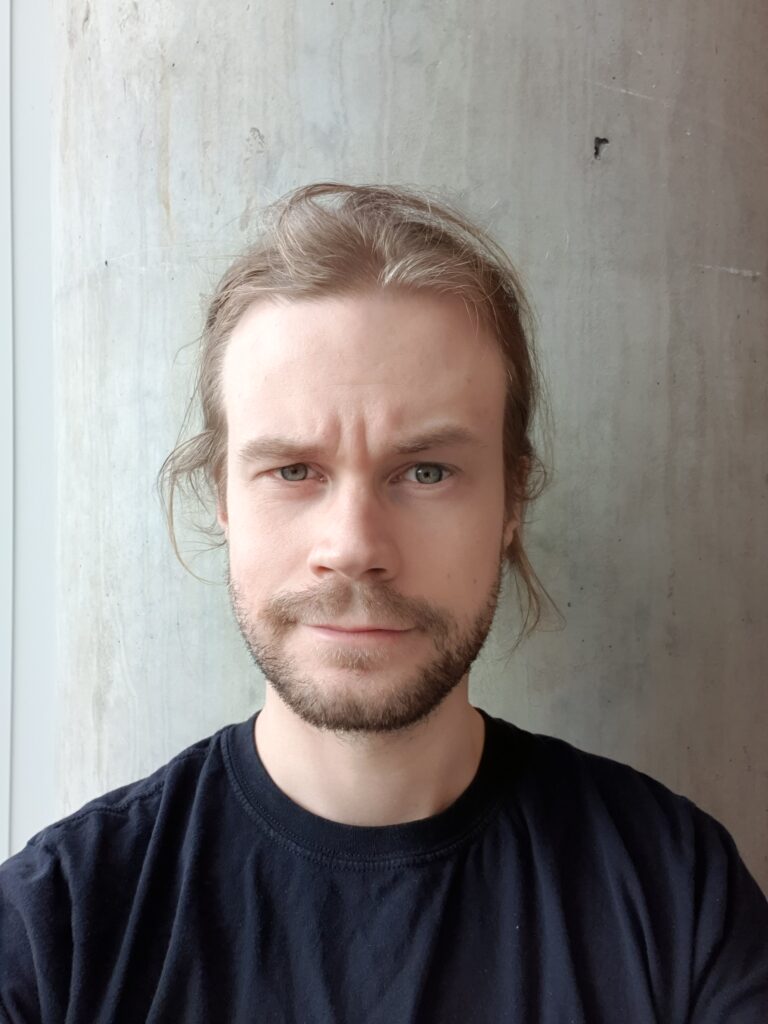 Juha is an assistant professor of organic chemistry at the Department of Chemistry and Materials Science at Aalto University, Finland. He is the current holder of the prestigious Komppa-chair.
I was born and raised in the lush deciduous woodlands of the small South Karelian village of Parikkala, Finland. This is also where my interest in science sparked, leading to a youth surrounded with test-tubes and transistors in a DIY home laboratory. During my teenage years I got drawn to synthetic chemistry with its varied experimental techniques and logical nature. With my extensive home chemistry background I secured a research assistant position at the age of 14 at the nearby Lappeenranta University of Technology where I worked and trained my chemistry skills throughout my teenage years culminating in the International Chemistry Olympiad (IChO) in 2009.
In 2018 I completed my Ph.D. in organic chemistry in the Pihko group (University of Jyväskylä, Finland) on the organocatalytic total syntheses of azabicyclo[5.3.0]decane alkaloids. My PhD studies were complemented by a wonderful 4-month stay in the Somfai group (Lund University, Sweden) making headway in Cephalotaxus alkaloid chemistry. Having finishing my studies in Scandinavia, I received the prestigious 2019 Wiess teaching postdoctoral fellowship from Rice University in Houston, Texas where I joined the Kürti group. After a year as a postdoc, in January 2020, I joined the Rice University faculty as a part-time and later as a full-time lecturer of chemistry. After living in sunny Texas for three years, in 2022 I relocated back to Finland to start my own research group at Aalto University as an Assistant Professor in organic chemistry.
General
Full name

Juha

Henrik Siitonen

Date of birth

05/12/1990

Nationality

Finnish

Work address

Bioscience Research Collaborative, 6500 Main St, Houston, TX 77030, USA

Office

BRC 379

Lab

BRC 380

E-mail

juha [dot] siitonen [at] aalto [dot] fi

Languages

English (C2), Swedish (C1), Finnish (Native)
Experience
Assistant Professor, Aalto University, 2022–
Teaching organic chemistry. Research in natural product total synthesis, method development, computational chemistry and software development.
Aalto University, Espoo, Finland.
Lecturer of Chemistry, Rice University, 2020–2022
Teaching general and organic chemistry. Research in natural product total synthesis, method development, computational chemistry and chemistry education.
William Marsh Rice University, Houston, TX, USA.
Funding: Oskar Huttunen foundation.
Wiess Teaching Postdoctoral Fellow, Rice University, 2019–2020
Total synthesis of homotropane and oxindole alkaloids, method development, computational chemistry, and chemistry education research.
Group of prof. László Kürti, William Marsh Rice University, Houston, TX, USA.
Funding: Wiess Teaching Postdoctoral Fellowship.
Education
PhD 2014–2018
Total syntheses of scarcely available Stemona alkaloids utilizing organocatalytic strategies. Additionally work towards Waltherione and Palmyrolide alkaloids. Computational studies on key step mechanisms.
Minor in university pedagogy.
Advisor: prof. Petri Pihko, University of Jyväskylä, Jyväskylä, Finland.
Funding: Academy of Finland, Alfred Kordelin foundation (Komppa trust), and Wihuri foundation.
Talks
TBA/2022 – "Inclusivity in Higher Chemistry Education", Finlandssvenska Fysik- och kemidagarna, Naturhistoriska riksmuseet, Stockholm, Sweden.
19/12/2021 – "The Aza-quasi-Favorskii Rearrangement", Pasifichem, Virtual conference.
1/15/2020 – "Tools and Strategies for Total Synthesis of Alkaloids", Aalto University, Helsinki, Finland.